Just an overall rundown of what is happening on October 16, 2021
Metal Swap Meet 2021 is almost here, and VIP tickets are now on sale!
Support the event, and get hooked up! You will receive the following:
1 hour early entry to Metal Swap Meet 2021 (10am)
Metal Swap Meet can koozie
Metal Swap Meet 2021 shirt, at the size of your choice. This shirt is 2 sided, and includes the logos for Bloodfeast, Cave Bastard and Malison on the back, who will be performing live at Metal Swap Meet!
Cotton reusable tote bag with the Metal Swap Meet artwork.
Get yours today!
http://www.sdmetal.org/msm/vip-tickets-now-on-sale/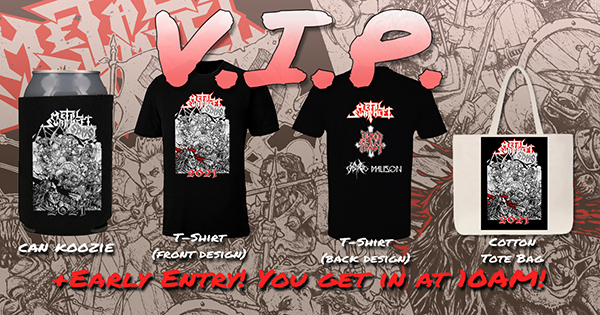 Special limited discharge printed shirts on sale!
I ordered a very small run of these single sided discharge printed shirts. What makes them special? They are printed using a very special ink that removes the black ink from the shirt, and replaces it with the desired color. The result is a very soft touch, and vintage look after just a few washings. These are my favorite Metal Swap Meet shirts to date. Snag yours today!

http://www.sdmetal.org/msm/metal-swap-meet-2021-limited-shirt/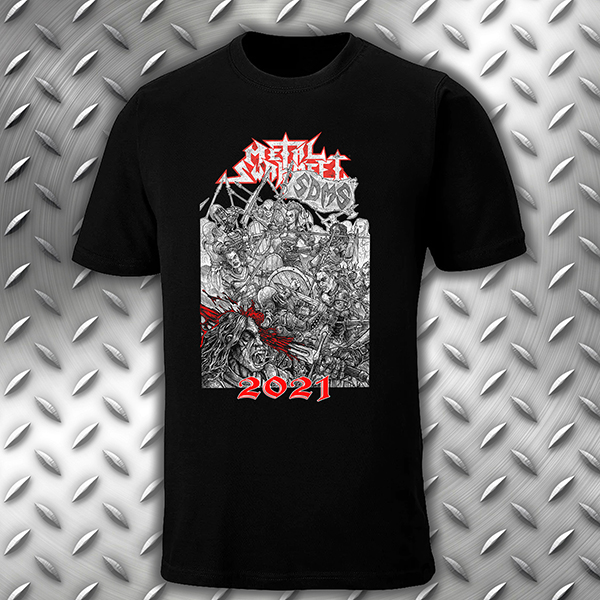 Hope to see you at Metal Swap Meet 2021!
Date: Saturday, October 16, 2021
Time: 11am to 5pm (10am for VIP)
Location: Setting Sun Sake Brewing Co.8680 Miralani Drive
San Diego, CA 92126
What: Over 70 vendors, DJ Katon (Hirax), Derek Riggs (original Iron Maiden Artist), food, beer, sake, cider, mead, full stage with 3 bands, Bloodfeast (old school thrash from New Jersey), Cave Bastard (sludge/death metal) and Malison (speed/thrash).
The event is totally outdoors, with many of the on site businesses having outdoor seating and standing areas. Your safety is important to us. This is an all ages event, so please bring your kids. We will also be giving away prizes to anyone who dresses in costume!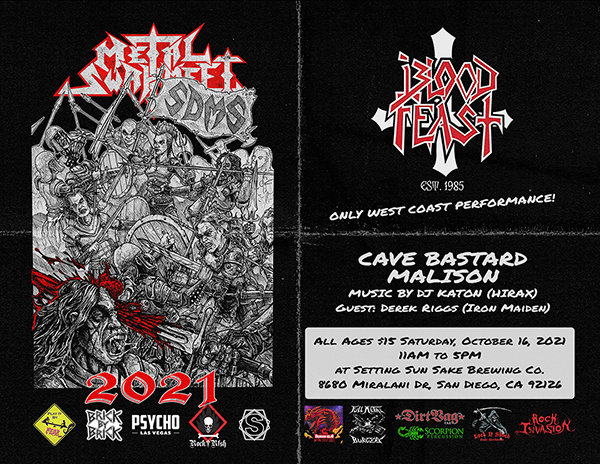 Your support is truly appreciated. We look forward to seeing you!